Seeking low bass, mezzo (soprano 2/alto 1), and high soprano singers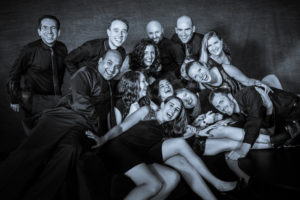 The Capital Hearings are holding auditions for talented singers! If you or someone you know would enjoy becoming a part of D.C.'s leading cross-genre vocal ensemble, please sign up today.
First round auditions:
Saturday, April 8: 1:00-5:00 p.m. (Woodley Park)
Tuesday, April 11: 7:00-10:00 p.m. (Cleveland Park)
Wednesday, April 12: 7:00-10:00 p.m. (Cleveland Park)
We're looking for experienced singers with the drive and passion to make exceptional music, as well as the versatility to perform in a variety of genres (classical choral, vocal jazz, and contemporary a cappella).
Learn more and sign up by visiting our auditions page. Contact our auditions coordinator, Fiona Vella ([email protected]) with any questions.