Sonya Bessalel
Regina Burgher
MG Camarillo
Rachel Gonsenhauser
Lyndsey Gore
Trey Harris
Micah Hendler
Bryn Lawson
Heather MacDonald
Ryan McCarty
Andrew Ross
Sam Scarrow
Leila Schochet
Dileep Srihari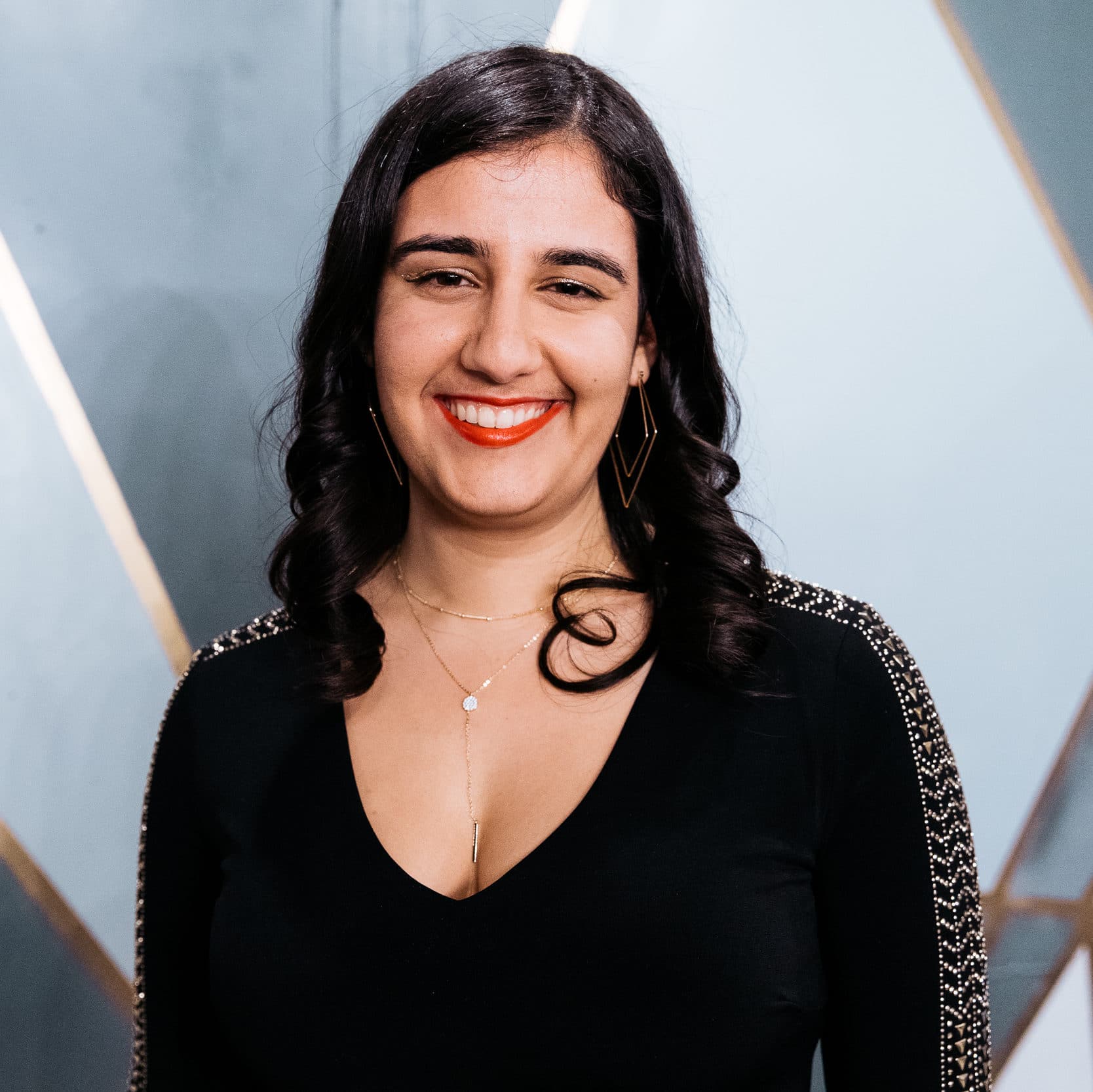 Sonya Bessalel
Bethesda, MD | Alto
Sonya joined The Capital Hearings in September 2018, and serves as a Board member and Social Media Manager. She is a DMV native and former member of Wesleyan's Notably Sharp, and has previously performed with the Washington Revels, the award-winning Sidwell Friends Chamber Choir, and the Children's Chorus of Washington.
Sonya is a graduate of Wesleyan University, where she studied in the College of Letters, the interdisciplinary study of European literature, history, philosophy; doubled with Spanish, and minored in creative writing. She currently works for LinkedIn.
Outside of singing, Sonya loves dance, exploring museums, and spending time with her family.
She recently completed her first manuscript, "The Pyxis of Zamora: Three Lives of Medieval Iberian Women", a historical fiction novel about women in medieval Spain.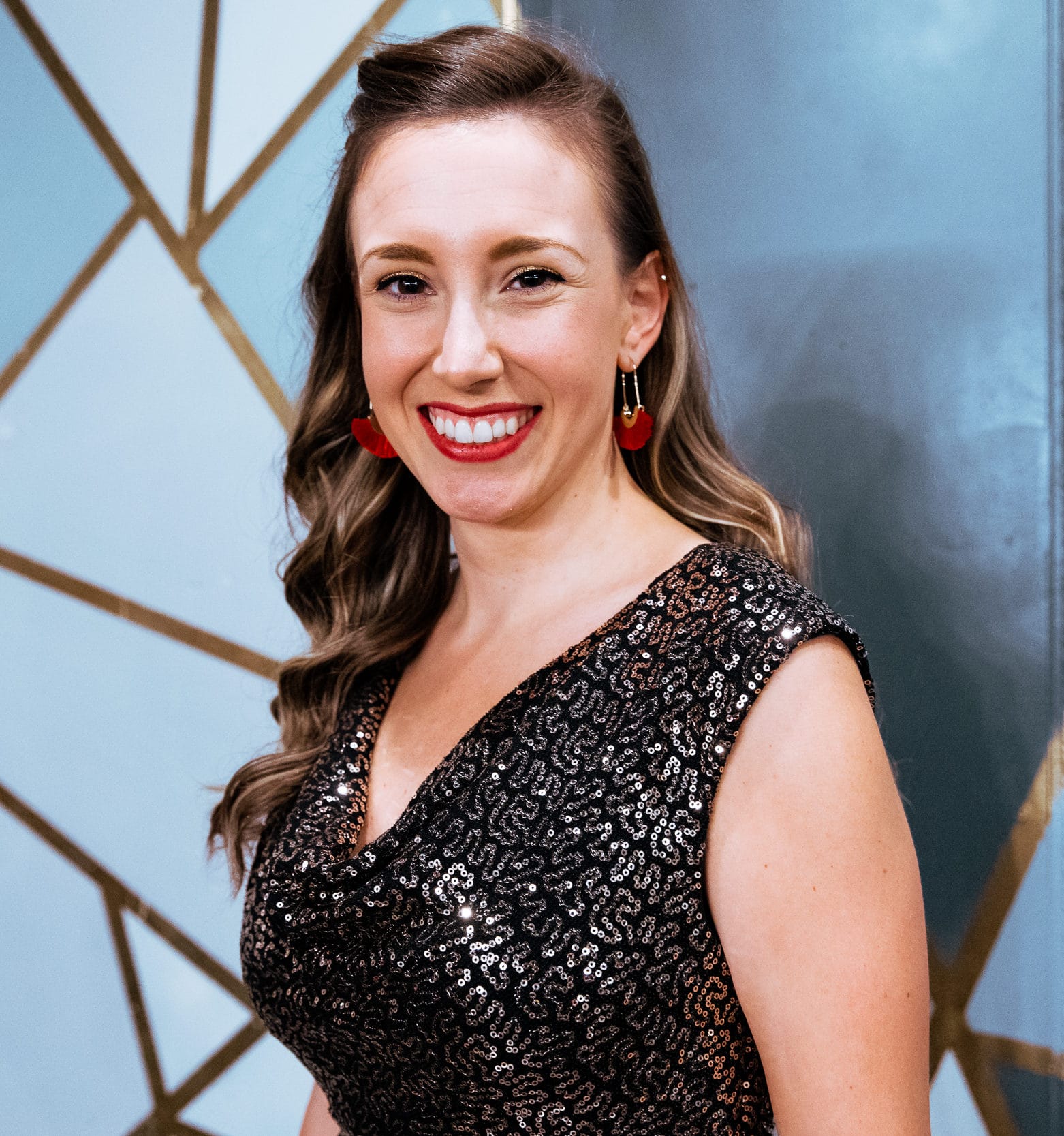 Regina Burgher
King of Prussia, PA | Soprano
Regina joined The Capital Hearings in September 2018.
She is a former member of the Princeton Tigerlilies as well as the Princeton Glee Club and its Chamber Choir. She currently also performs with the 18th Street Singers.
Regina is a graduate of Princeton University and works in arts administration. She is currently the Individual Giving Manager for Americans for the Arts.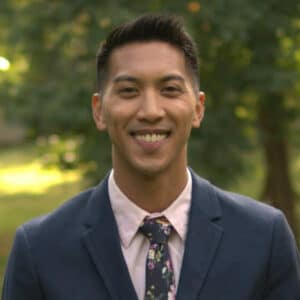 MG Camarillo
 Virginia Beach, VA | Baritone
MG joined The Capital Hearings in May of 2022.
MG is a Music Therapy graduate of Shenandoah University. During his time there, he was a member of the Shenandoah Singers and Shenandoah Chorus. He was a music director for a few original shows and musicals touring elementary and middle schools in Loudoun County, VA under A Place to Be, a Music Therapy private practice. In 2021 he sang with The NEWorks Voices of America for the Washington, D.C. leg of the Andrea Bocelli World Tour. MG currently serves as music director for the St. Bernadette Filipino Choir.
Outside of rehearsals you will probably find MG exploring new restaurants, playing volleyball or just being in the company of friends and loved ones drinking bubble tea.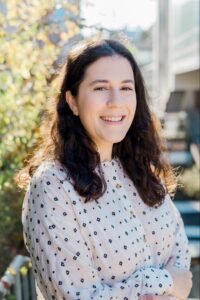 Rachel Gonsenhauser
Northborough, MA | Alto
Rachel joined The Capital Hearings in October 2022.
She previously served as the musical director of InAcchord A Cappella and also sang as part of Muhlenberg College's Chamber Singers, Concert Choir, and Women's Choir.
Rachel is a graduate of Muhlenberg College where she studied environmental science and Latin American and Caribbean Studies. She also holds a master's degree in environmental economics and policy from Duke University. She currently works as a physical scientist at the Environmental Protection Agency's Office of Ground Water and Drinking Water.
In her spare time, Rachel loves getting outdoors for a hike or run or hosting a board game night with friends.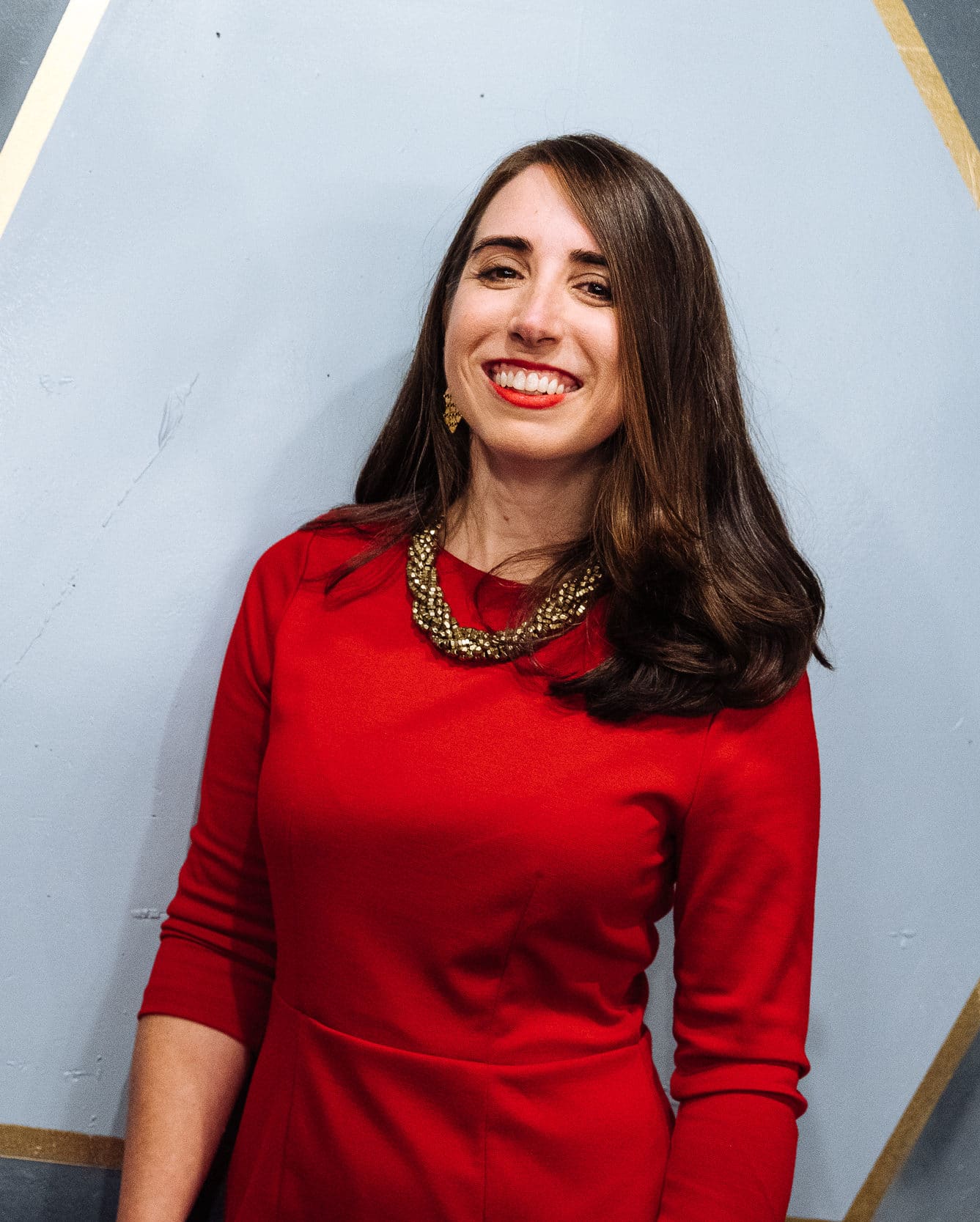 Lyndsey Gore
Sumter, SC | Alto
Lyndsey is a founding member of The Capital Hearings. She currently serves as President and Business Manager.
She holds a master's degree in arts administration from the University of Indiana, and previously studied music and political science at the University of South Carolina. She is currently in Planned Giving at the Kennedy Center, and has previously worked at Arts Laureate, Capitol Riverfront BID, The Clarice at the University of Maryland, Washington National Opera, and the Choral Arts Society of Washington. She has also served on the Board of Directors of the Capital City Symphony.
Lyndsey is well-versed in wrangling people – especially singers, children, and/or singers who are acting like children. She is a South Carolina Gamecock and very proud of it.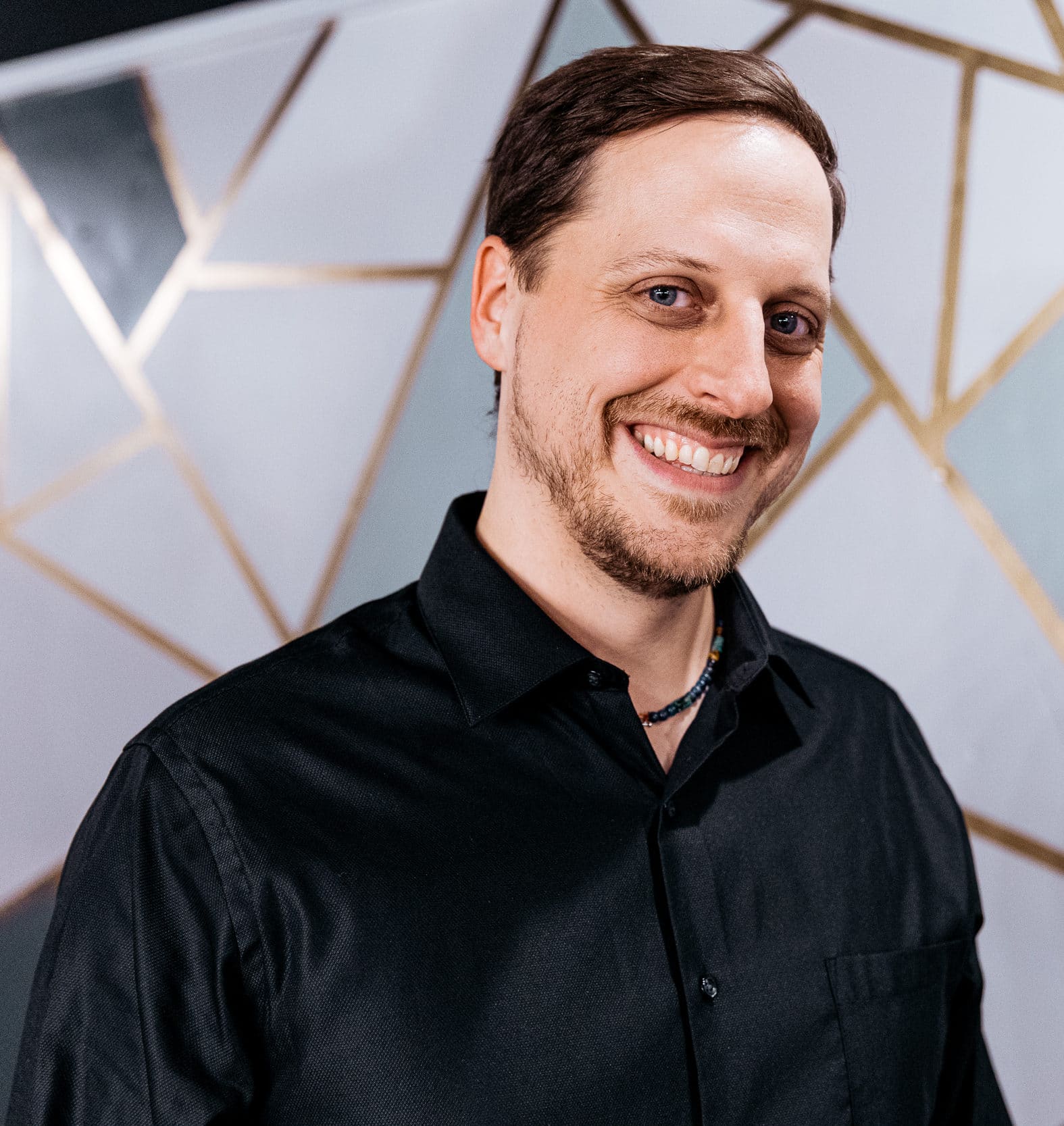 Trey Harris
Grosse Pointe, MI | Bass
Trey joined The Capital Hearings in Spring 2018. He is currently serving as Music Director.
Starting at the University of Michigan as a voice major, Trey sang with the Men's Glee Club (with which he toured the US and Australia) and other choirs. He switched gears halfway through, and put his new Theatre Production major to work producing 3 large-scale musicals at the University.  He also founded a short-lived a cappella group called Fermata, followed by a 2-year stint with the Dicks & Janes, for whom he arranged dozens of songs, toured the East and West coasts, and even sang alongside Rockapella!
With the Dicks & Janes, and later as a freelance producer, Trey arranged, produced, and/or mixed recordings for several a cappella groups. He has credits on three tracks on Varsity Vocals' Best of College A Cappella (BOCA) albums, three tracks on the Voices Only compilations, and another on CASA's Sing series. He wrote for the Recorded A Cappella Review Board (RARB) for a year, hopefully using his experience to help other groups from around the world hone in on their sound and create new masterworks.
From Detroit to Los Angeles to DC, Trey's worked in Tax & Estate Planning Law, Corporate Litigation, Film Music, Recording & Music Production, Writing & Editing, Graphic Design, Marketing, Sales, and more. For the last few years, while he taught at The Nora School and then while he ran admissions & outreach for Friends Meeting School, he kept busy helping to found RockStarts, which brings musical learning to children ages 0-5 all around DC, and is now his stay-at-home day job.
Trey is blessed to have his incredible wife and daughters in his life, and he credits them for everything good that happens to him.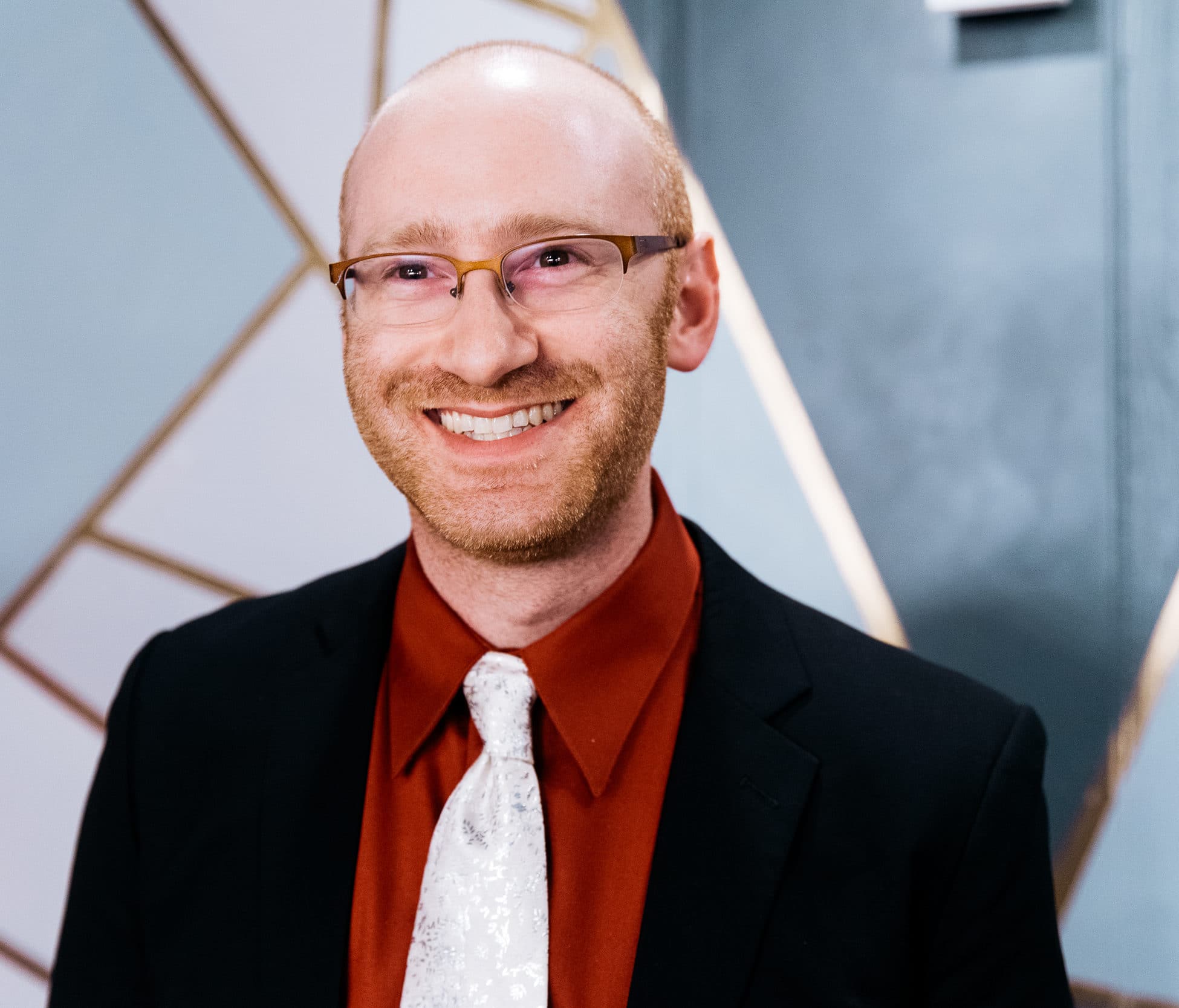 Micah Hendler
Bethesda, MD | Tenor
Micah joined The Capital Hearings in June 2018.
He is a former member of the Yale Whiffenpoofs and was music director of The Duke's Men of Yale. His arrangement of "Singin' in the Rain" was nominate for a CARA award. He is the founder of the Jerusalem Youth Chorus, a choir for Israeli and Palestinian high school students.
Micah is a graduate of Yale University, having studied music and international studies. He recently returned to the Washington area after spending six years abroad in Jerusalem.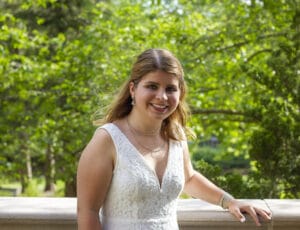 Bryn Lawson
San Francisco, CA | Alto
Bryn joined The Capital Hearings in June 2021.
She is an alumna of Rhythm & Blue, Duke's oldest co-ed a cappella group, the Duke Chorale and its Chamber Choir. She has also performed with the Duke Players and Duke Opera Theater and music directed for Hoof 'n' Horn, the oldest student-run musical theater company in the south. Growing up, Bryn sang with the Piedmont East Bay Children's Choir, touring and competing around the world. She has a passion for arranging and composing in a variety of styles, and her works have been performed by a variety of groups and artists.
Bryn is a graduate of Duke University, where she studied Political Science with minors in Music and Neuroscience. She currently works as a consultant for Bates White Economic Consulting.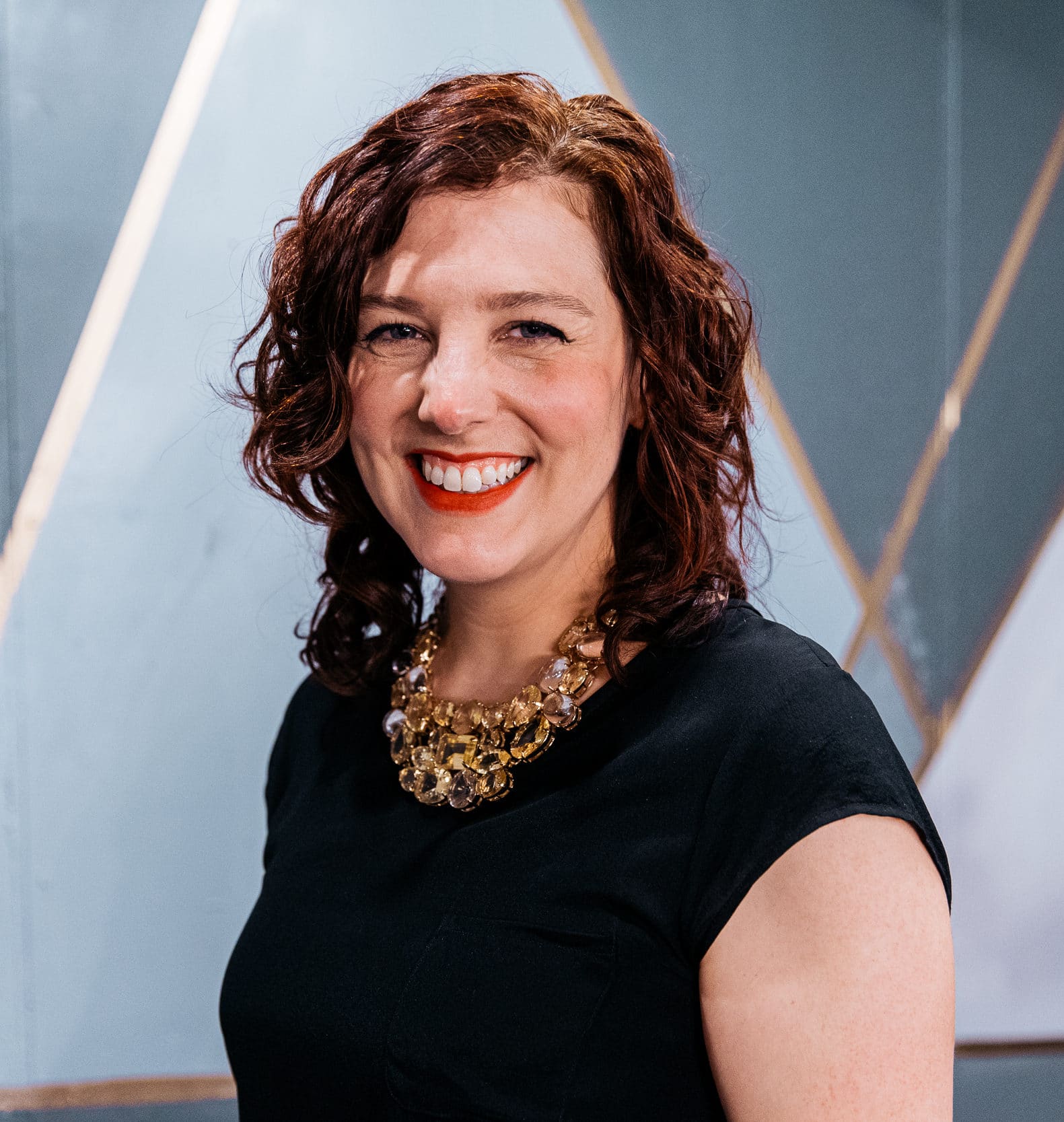 Heather MacDonald
Londonderry, NH | Soprano
Heather is a founding member of The Capital Hearings. She currently serves on the Music Team, and previously has served on the Board of Directors.
Heather also performs with the Choral Arts Society of Washington in the Symphonic and Chamber Choirs, and serves as soprano section leader and cantor at All Souls Episcopal Church. She began her a cappella life with the MIT/Wellesley Toons.
Heather is a graduate of Wellesley College and works in business enablement for WorldStrides.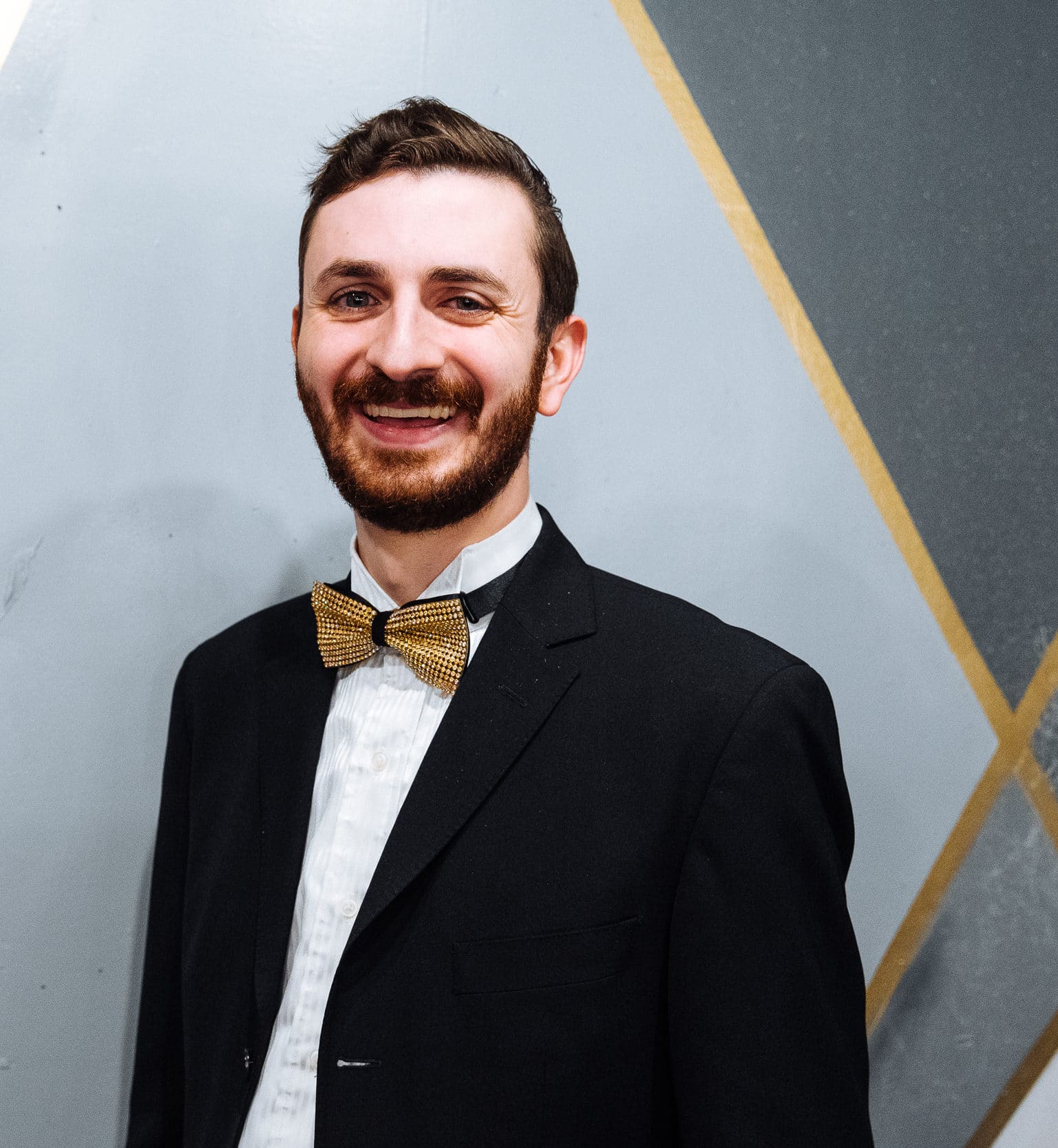 Ryan McCarty
Allentown, PA | Baritone
Ryan joined The Capital Hearings in March 2018.
He is a former music director of the Princeton Nassoons and is an alumnus of the Princeton Glee Club, Chamber Choir, and Opera Company. He also performs with the Choral Arts Society of Washington and the The 18th Street Singers. Ryan is a graduate of Princeton University studying music theory and composition, and his works and arrangements have won several competitions and been performed around the world.
Ryan currently works as a technical consultant at the U.S. Securities and Exchange Commission. As a hobby he makes crossword puzzles, which have been published in The New York Times, Los Angeles Times, Wall Street Journal, and elsewhere. Ryan has also had some unusual brushes with celebrities, including performing in the film "Admission" with Tina Fey, participating in Madeleine Albright's first selfie, and singing for Joan Rivers's dog's funeral (long story).
Andrew Ross
 Washington, DC | Bass
Andrew joined The Capital Hearings in May 2022.
He is a former member of Harvard VoiceLab, Bayesoncé, the Boston Choral Ensemble, the Chamber Singers of Haverford and Bryn Mawr Colleges, and the former mus-ical director of the 'Ford S-Chords.
A passionate climate nerd (and onetime modeler), he currently works as a software engineer for Arcadia.

Sam Scarrow
Ambler, PA | Tenor
Sam Scarrow joined The Capital Hearings in Winter 2020. He is a former member of University of Chicago's The Ransom Notes and Oxford University's Out of the Blue.
By day, he is an advocate for civil justice reform and serves as the executive director of Voices for Civil Justice. Also by day — Sundays — he is the tenor section leader with the National Presbyterian Church's Chancel Choir.
Express any interest in music to him and you might find yourself singing a barbershop tag.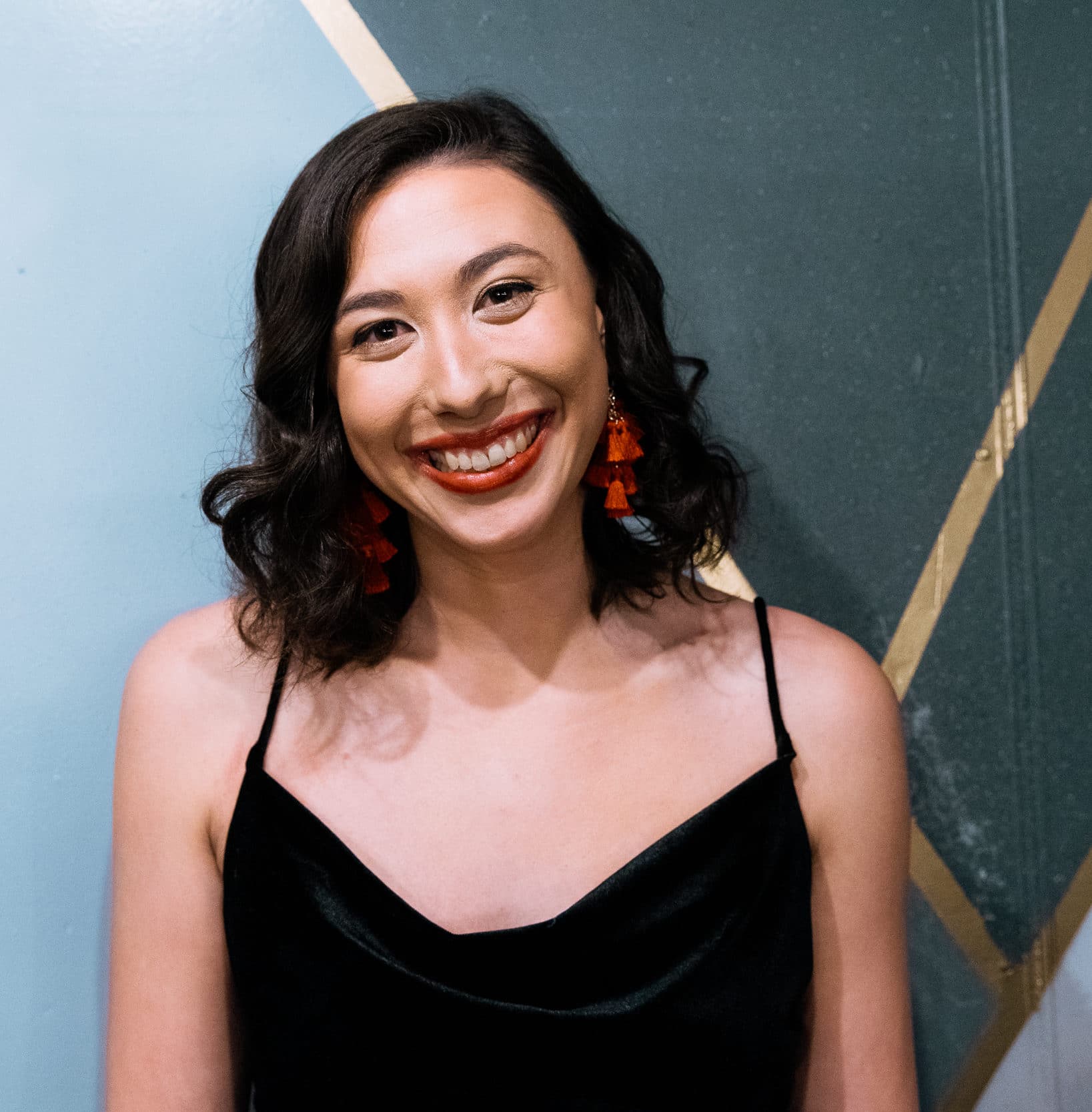 Leila Schochet
Princeton, NJ | Alto
Leila joined The Capital Hearings in March 2018.
She previously served as music director of the Middlebury Bobolinks and is an alumna of the Middlebury College Choir.
Leila is a graduate of Middlebury College where she majored in psychology, education, and Spanish. She works as a policy advisor for early childhood and child welfare on the Senate HELP Committee. When she's not singing, Leila enjoys cooking, doing yoga, hiking, and exploring D.C.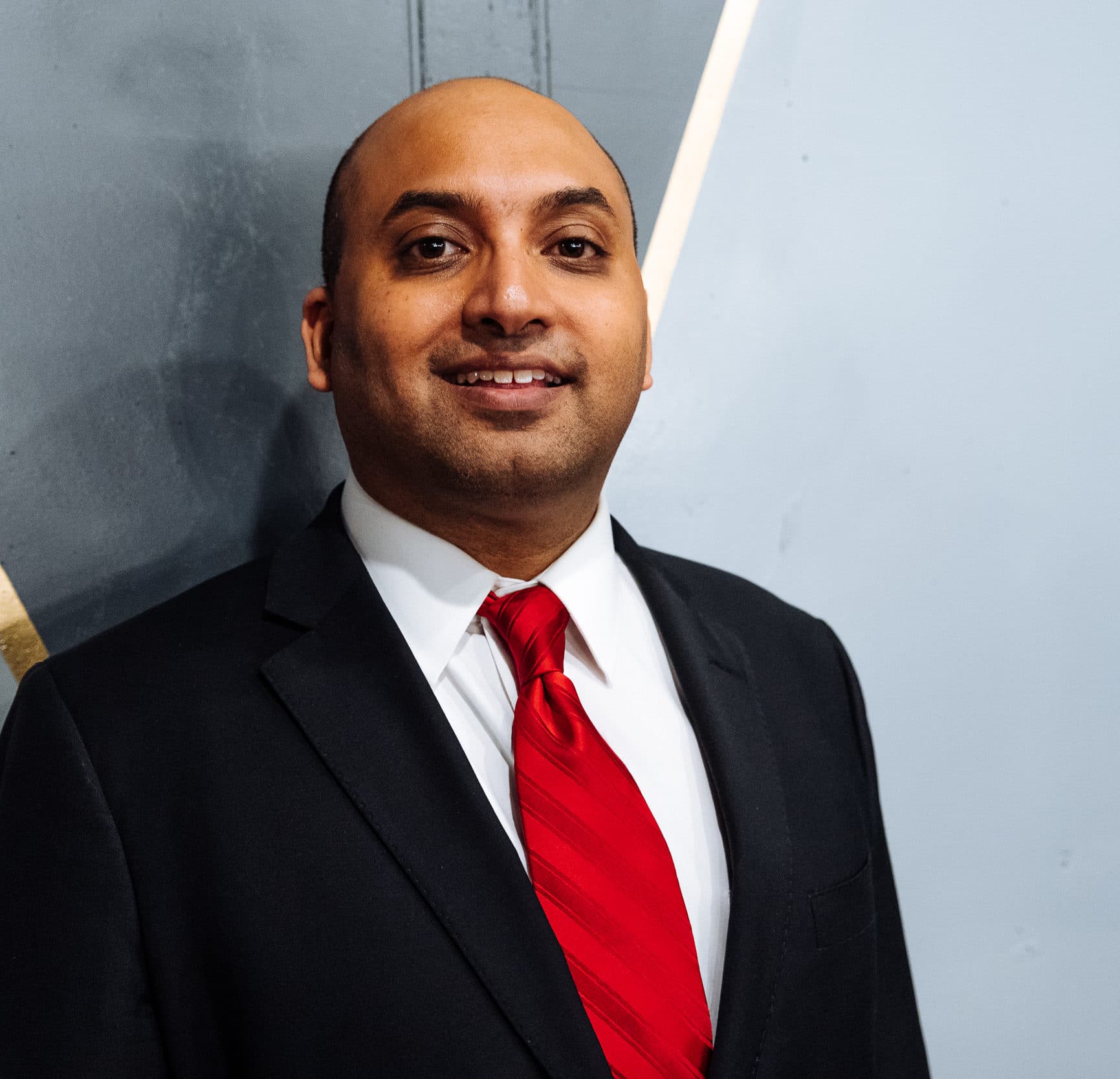 Dileep Srihari
Williamsville, NY | Tenor
Dileep is The Capital Hearings' founder and served as music director through March 2017. He was producer of the ensemble's first two albums, When The Night Is New (2017) and Opening Statement (2013).
He also performs regularly with the Choral Arts Society of Washington. He has been a featured soloist with Choral Arts on several occasions, including performances of Mozart's Missa solemnis in C, Bernstein's Chichester Psalms, Bruckner's Mass in E Minor, Gabrieli's In Ecclesiis, Biebl's Ave Maria, and MacMillan's Seven Last Words from the Cross. He has also appeared as a soloist in concert series at the Library of Congress and at the Freeman Stage in Delaware.
He has performed at Carnegie Hall, the Kennedy Center, Avery Fisher Hall at Lincoln Center, the Music Center at Strathmore, London's St. Paul's Cathedral, and Pittsburgh's Heinz Hall. He is also an alumnus of the Cornell University Glee Club and a member of its Alumni Board.
Dileep is a graduate of Cornell University and the Georgetown University Law Center. He currently works in telecommunications policy and was formerly a U.S. Senate staffer. In his spare time, he is The Capital Hearings' webmaster and a Buffalo sports fan who is always circling the wagons for next year.