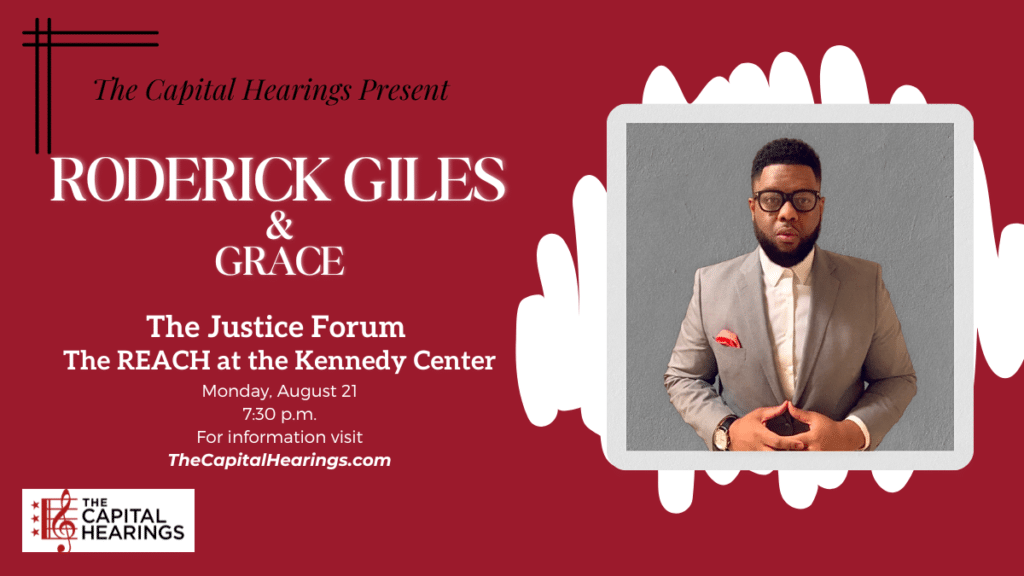 **FOR IMMEDIATE RELEASE**
**The Capital Hearings to Collaborate with Roderick Giles & Grace for Their Annual Songwriter Showcase**
[WASHINGTON, D.C.] – The Capital Hearings, renowned for their captivating vocal performances and innovative musical arrangements, is delighted to announce an extraordinary collaboration with
RODERICK GILES & GRACE
, for their much-anticipated Annual Songwriter Showcase.
The Annual Songwriter Showcase has become a highly anticipated event in Washington D.C.'s music scene, featuring exceptional artists and celebrating the art of songwriting. Washingtonian-based singer, songwriter, and producer, RODERICK GILES, has been making waves in the music industry with his soulful melodies and evocative lyrics. His group, Roderick Giles & Grace bring a unique blend of contemporary and soulful sounds that touch the hearts of audiences worldwide.
The Capital Hearings and Giles are extremely excited to be working on this collaboration together. "What excites me most about the performance, is that we (myself & Grace) get to share the art of music with a great message, reach another listening audience who may have never heard of us, nor experienced our music presentation, and the opportunity to perform at The REACH at the Kennedy Center." said Giles. "Also, it gives us a chance to build a wonderful relationship with the Capital Hearings and with this collaboration, it blends both styles to create a spectacular feast of music."
The Annual Songwriter Showcase featuring The Capital Hearings and Roderick Giles & Grace will take place at 7:30 p.m. on August 21 at The Justice Forum at The REACH at the Kennedy Center.
Tickets are available for $20. More info available here!
Don't miss this rare opportunity to witness two extraordinary musical entities unite for an evening of enchanting melodies and artistic brilliance. Join The Capital Hearings and Roderick Giles & Grace for a night that celebrates the power of live music and the beauty of songwriting.
For media inquiries, interviews, or press, please contact:
Cristina Lopez
General Manager
Email: info@thecapitalhearings.com
About The Capital Hearings:
About Roderick Giles & Grace:
Social Media/Booking Info
Facebook: Giles Music Group, LLC
Instagram: GilesMusicGroupLLC
For Bookings, email: Bookings@gilesmusicgroupllc.com
This project is supported by the DC Commission on the Arts and Humanities.

This event is an external rental presented in coordination with the Kennedy Center Campus Rentals Office and is not produced by the Kennedy Center.