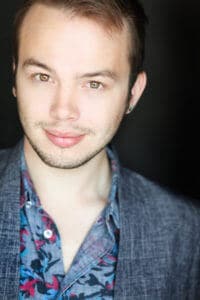 Congratulations to Cooper Baldwin, winner of The Capital Hearings' 2019 Young Composer Competition!  Mr. Baldwin's new piece give me your tired, your poor offers a lush meditation on Emma Lazarus' timeless poem The New Colossus, capturing the powerful emotion of seeing a beacon of hope at the end of an exhausting journey.
In the composer's own words:
Even with all the animosity and turmoil that have come to define today's America, I believe the promise of our country remains a simple, empowering thing. I was born here, so can only begin to imagine what those who come from places far away from here with far less have gone through to make a life in our country. To know that there is a safe space on Earth where you can pursue the dreams you've always wanted, uninhibited – to see the Statue of Liberty and the words of Emma Lazarus' sonnet for the first time as you dock in this new world, a fresh start – what an overwhelmingly gorgeous, powerful gift that is to humanity. What a treasure we share.
A self-proclaimed "musical storyteller," Mr. Baldwin's music is inspired by an array of genres, including the classical canon, current pop hits, cinematic masterworks, and Golden Age musical theater.  His original compositions have been featured in stage and film, most recently in productions of As You Like It, The Crucible, and in the short film "Gone Away."  He has been awarded multiple honors for his original work, including the grand prize of the Cantate Chamber Singers' 11th Biennial Composition Competition, and being named the winner of the Oklahoma Youth Orchestra's 2017 Composer-In-Residence Competition.
Join The Capital Hearings this September 28 for the world premiere of this stunning new piece, performed together with novel takes on jazz standards, Top 40 hits, and much more.
POWER PLAY
The Capital Hearings in Concert
September 28, 2019
8:00pm
LIVE at 10th & G
Tickets and more information at our Facebook Event!