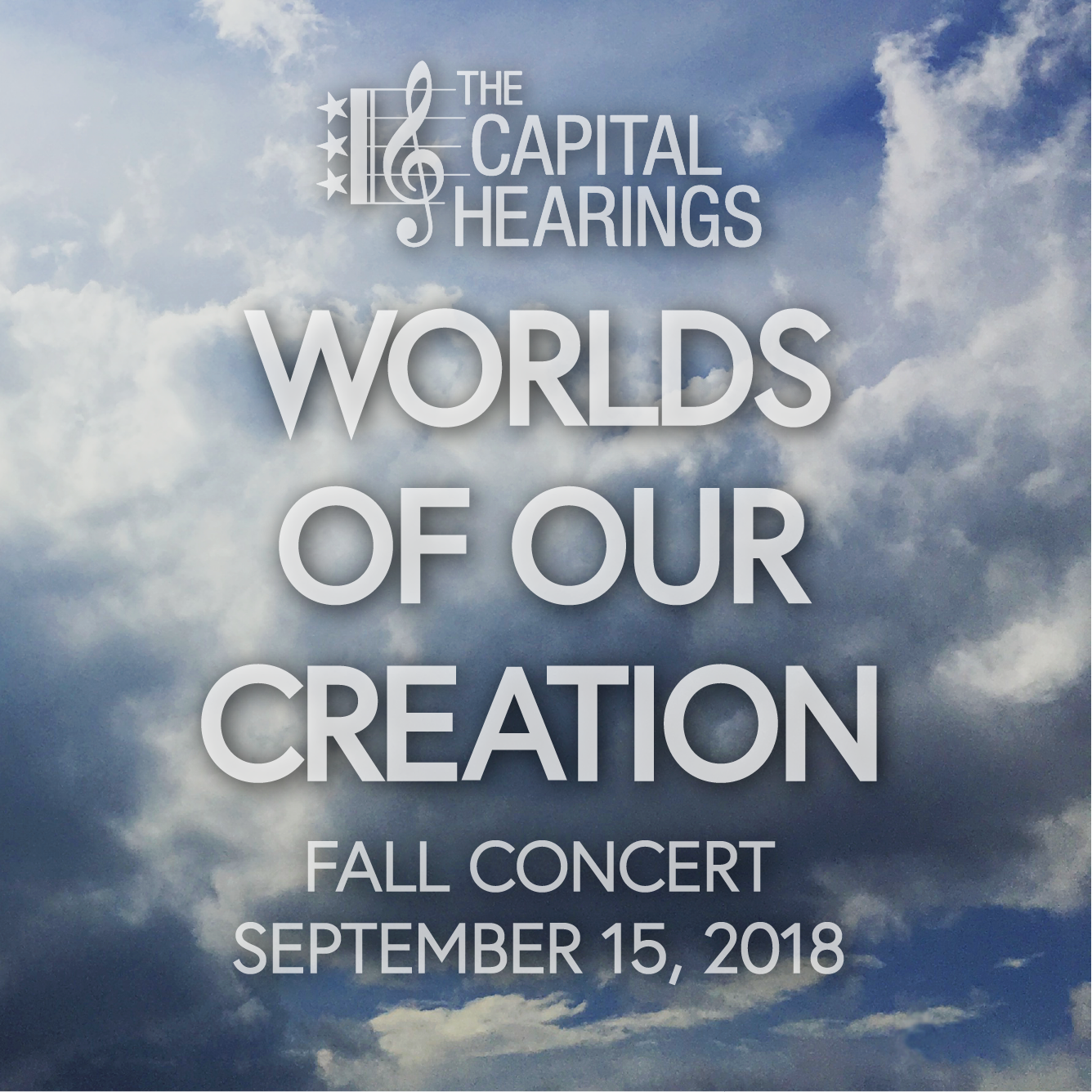 Hello! You see the world like no one else.
This year's fall concert explores music that speaks to the realities and illusions of perspective: Willy Wonka and the Chocolate Factory's "Pure Imagination," the magnetic funk of Stevie Wonder, the seductive optimism of Duke Ellington, the incisive commentary of Ted Hearne, and the melodic nostalgia of Sara Bareilles. In The Capital Hearings' fashion, the music spans hundreds of years, multiple languages, and showcases classical, jazz, and pop a cappella. It draws inspiration from diverse places, including the gothic deep south, the technological enthusiasm of the 1980s, the poetry of Emily Dickinson, and the plight of America's inner-city schools.
This year's program also includes three original compositions: the winner of our fifth annual Young Composers Competition, and original works by D.C.-area artist Chris Urquiaga and former Capital Hearings member Yannick Morgan.
8 p.m., Saturday, September 15
Live at 10th & G
945 G St, NW
Washington, D.C.
Tickets available here.