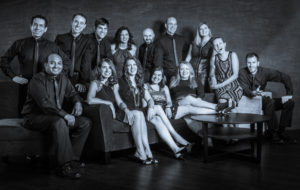 For 2017, the fourth annual Capital Hearings Young Composers Competition invites submissions on the theme of non-traditional holiday music. A cash prize of $500 will be awarded to the winner, and the selection will be premiered as a centerpiece of the group's holiday program this December.
We encourage submissions that reach beyond of the realm of the traditional holiday piece, which could include setting new or unfamiliar texts, distinct settings of familiar texts, and/or secular, seasonal, or sacred themes of any faith tradition. In keeping with The Capital Hearings' cross-genre approach to a cappella music, entries need not be classical; jazz, pop, folk, world music, and crossover works will be welcomed. Compositions should be through-composed.
We encourage composers age 40 or below to submit mixed a cappella works of two-to-five minutes in length. For full information, please visit thecapitalhearings.com/competition. Submissions are due June 3rd.